Clinical Trials
The Physicians at PNA Center for Neurologic Research have over 100 years of combined experience in clinical neurological research. Through the PNA Center we are positioned to advance research for a number of neurological diseases including Lou Gerhig's Disease, Mulitple Sclerosis, Peripheral Neuropathy and Myositis.
PHOENIX NEUROLOGICAL ASSOCIATES RESEARCH AND CLINICAL TRIALS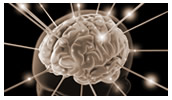 Research is key for advancing the treatment of neurological disease. Our organization, solely dedicated to research, allows us to focus on decreasing the mortality and morbidity of our patients.
Carefully conducted clinical trials are the safest and fastest way to find new treatments that work to improve health. If you are interested in participating in a clinical trial please contact the appropriate personnel listed under the study of interest.